Writing and reading lessens our isolation and prods our imagination. Music makes our souls dance, and great art leaves an impression that lasts for centuries.
Over my 23 years as a professional songwriter, I've read just about every book on creativity I could get my hands on. Though I'm convince I will never fully understand this magical, mythical experience of creative inspiration, these books have helped me tap into my creative energy more often along on my songwriting journey.
An inspirational and authentic view of an artist's journey. This book outlines, in the form of a biography, the work, dedication, disappointment and joy of an artist's life. A real life guide for anyone thinking of choosing a creative career.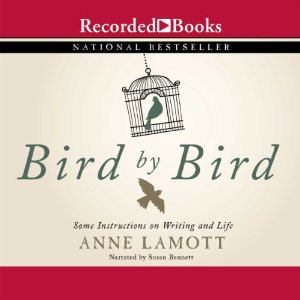 Think you have an artist inside of you? Writer Anne Lamott's quirky and honest voice will help you find your passion and voice.

What's stopping you from doing what you truly long to do? This book helps you understand the naysayer within and break through the internal barriers that every artist faces. A truly real and practical guide for succeeding in any creative arena from writer to entrepreneur.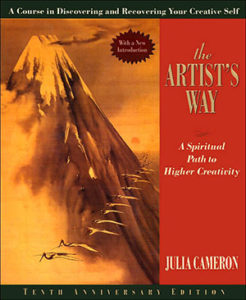 Whether you are a musician, poet, or painter, this book will help you discover and develop the true artist within.
by Marty Dodson and Bill O'Hanlon
A comprehensive, insightful overview on successful lyric writing by 6-time #1 hit songwriter Marty Dodson and noted book author Bill O'Hanlon. A must-read for any musician or songwriter embarking on a career involving writing songs. This also appeals to the seasoned writer who wants to improve their craft level and speed throughout the writing process.
A beautiful collection of 10 letters written by Bohemian-Austrian poet Rainer Maria Rilke to Franz Xaver Kappus, a 19-year-old officer cadet at the Theresian Military Academy. In these letters Rilke advises Kappus on deciding between a pursuing his dream of a literary career or choosing a career as an officer in the Austro-Hungarian Army.

It's hard to imagine any author, songwriter, or poet who would not benefit from this book. Flowing effortlessly between style and rules, it teaches you to eliminate many common mistakes in writing.
Write On! ~CM
Clay Mills is a 16-time ASCAP hit songwriter, producer, and performer. His songs have been recorded by such artist as Lady Antebellum, Darius Rucker, Babyface, Reba McEntire, and Kimberly Locke. He has 2 Grammy nominations for "Beautiful Mess" by Diamond Rio and "Heaven Heartache" by Trisha Yearwood.