2-Day Virtual Songwriting Retreats
Three co-writing sessions with hit writers in a  jam-packed weekend experience of collaboration fun!
April 2-3, 2022
SongTown Virtual SongWriting Retreats: where real-world training meets real-world opportunity.
We line up top hitmakers to co-write with you and level-up your songwriting. Plus, you will kick-off each day with music industry pros with the scoop on who's looking to record. Just to get you fired up in the morning to write a killer song! All online in our zoom writing rooms. All you need is your computer and song ideas!
sSpend 2 full days in the comfort of your home, honing your songwriting craft and co-writing with top hit-makers Marty Dodson, Clay Mills, and special guest hit writers/producers!
At SongTown's Songwriting Retreats:
• You get 3 Co-writing sessions with top pros.
• Each Participant receives worktapes for the 3 songs written.
• Play your music for a major publisher.
 •Gain insight into the business end of songwriting and make industry contacts with top songwriters and publishers.
• Evening zoom hangout and a chance to ask questions and hear all the day's songs. (Warning: This is a really powerful experience hearing the great songs that come from your day!)
Additional Details For The 2-Day Songwriting Retreats
• We start each day with an industry pro meeting to inspire you to write your best songs during the retreat. Just like Clay and Marty do when they sit down with their publishers before a co-writing session. It helps to focus your co-writes!
• After the morning meeting you will enter a breakout room for your co-write with a hit pro songwriter and another ST member.
• Then, after a lunch break, you will meet online again for your 2nd co-writing assignment and spend the afternoon in a 2nd pro co-write!
• On one of your days you will be assigned an afternoon or morning "play for publisher" event where you can meet a top publisher and play them songs!
• Our ST Virtual Retreats are easy to view and participate from your computer, laptop, or smartphone. We use zoom technology.
Retreat Fee
$1999 Early Bird sign-up before 3/10/22 (Regular price-$2400)
$999 Non-refundable deposit due when you reserve your spot and balance will be paid 2 weeks before event.
We hope you'll consider taking your songwriting to the next level. Songtown intensive songwriting retreats can only support a small number of participants. This ensures quality co-writing time.
Write on! ~ Marty Dodson & Clay Mills
Got questions? Contact autumn@songtown.com and we'll answer any questions you have.
FAST FORWARD YOUR WRITING
Make major progress in a very short time.
Co-writing with pro songwriters will change your writing and your songs for life. 
HANDS-ON COACHING
Our hit songwriters are great at coaching you during the writing session and explaining why things work or don't work.
MEET NEW CO-WRITERS
Many attendees become ongoing collaborators.
Including ones that have written #1 songs at retreats!
Zoom Write From Anywhere
Our attendees are from all over the world and love being able to write with hit writers from their own home.
SERIOUS FUN!
Not only are great songs written at SongTown Retreats, but they are a blast to attend!
JOIN IN FROM ANY DEVICE
Join from any computer or smart device.
What Past Retreat Attendees Are Saying:
    Songwriter - Becki Fleischer
"This was my first retreat and I thought it was great.  I've read comments about it and how people come back year over and year and I couldn't understand why – but now I do!  Watching and working with a pro is such a valuable experience. You can read about co-writing, watch the videos on SongTown about it and even practice with other songwriters – but to see a pro in action – it reinforces and somehow clarifies it all."
     Songwriter - CJ Stevens
"It was an exceptional experience. It was my first songwriting retreat and it was amazing. My preference would have been to meet in person, but the virtual meeting was a wonderful experience as well. It was exactly what we all needed in Nashville. It was a true blessing, and a moment I will never forget. I appreciated that it was over the weekend, as that helped me to stay focused. I wrote with Clay, Danny, Matt, and Marty, and I loved all the songs we created. I would highly recommend this retreat and the virtual experience to anyone that cannot make the trip to Nashville. I was impressed it went off without a hitch the first time around. "
    Songwriter/Artist - Lauren Spring
"GREAT experience. Thanks to all my lovely co-writers and all the other future co-writers I got to meet from the retreat. Y'all are a wonderfully supportive group and all the songs that came out of this were fantastic💛"
    Songwriter- Ave Topel
"What an amazing weekend. Among the best ST Songwriting Retreats I've attended for sure."
    Songwriter - Jen Jardine
"Put this down as one of the top memories/ experiences I've ever had. I'm so glad I did this. I learned so much about writing styles and what kinds of ideas are more likely to get cut… so many other things, too. The process online was smooth."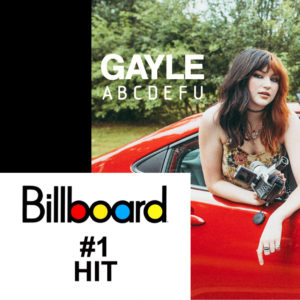 #1 song on the Pop Chart! "abcdefu" recorded by GAYLE.
- GAYLE (SongTown Alum)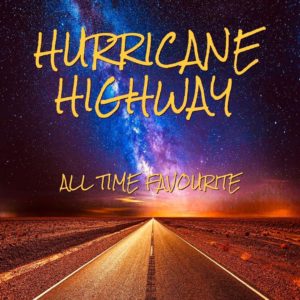 3 weeks at #1 on the British and Irish Top 10 chart! "All Time Favorite", recorded by Hurricane Highway.
- Kelly McKay, Kevin Rowe, Nancy Moser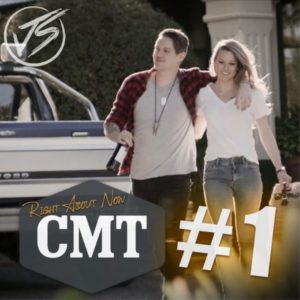 #1 song on Australian CMT Country Charts! "Right About Now" recorded by Josh Setterfield.
- Jesse Slack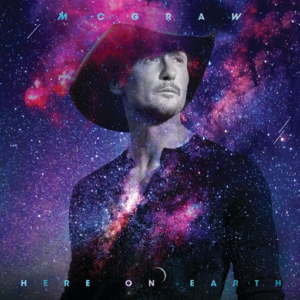 Song "Hallelujahville" recorded by Superstar Tim McGraw!
- Blake Griffith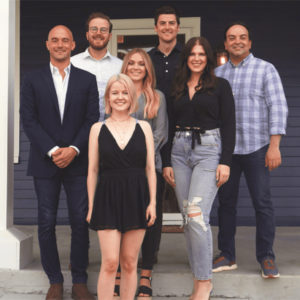 Signs deal with world-wide publisher Big Machine Music and co-writes #1 song "abcdefu"
- Sara Davis (Staffwriter at Big Machine)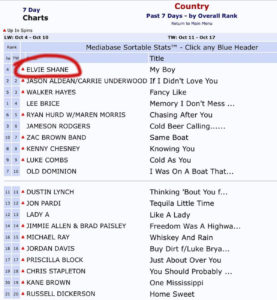 Wrote the #1 Billboard smash "My Boy" for country artist Elvie Shane!
- Lee Starr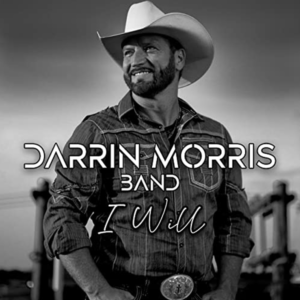 Celebrates #1 song "I Will" (Darrin Morris Band) on the Texas Country Music Chart!
- Randy Morrison, Jan Edwards, and Matt Rodgers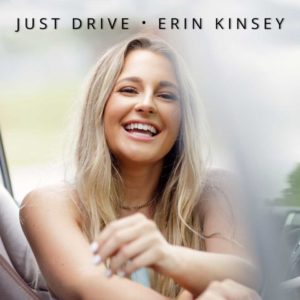 5 million Tik Tok plays and over 1 million streams on her single "Just Drive!"
- Erin Kinsey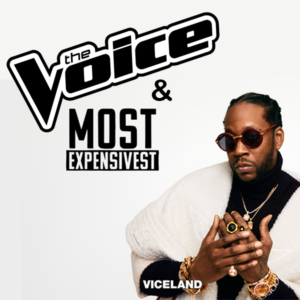 Songs featured on "The Voice" and "The Most Expensivist!"
- Rita Weyls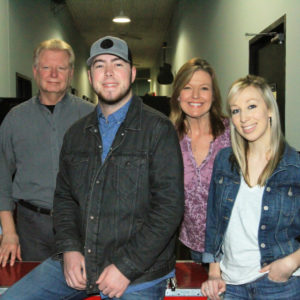 Signs exclusive writer/record deal with Given Music Entertainment. First single cracking the Billboard Charts!
- Conner Sweet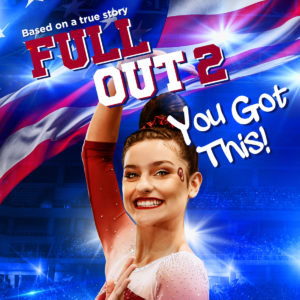 Sync placement in movie "You Got This" on Netflix!
- Bobby Evans, Mathew Pownall, & Elias James Edlund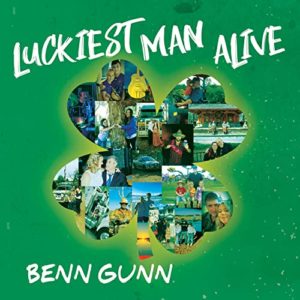 Celebrates a #1 song with Australian country artist Benn Gunn!
- Kevin Rowe & Andrew Cavanagh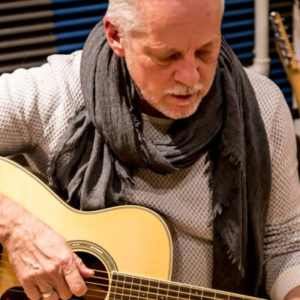 Song placement on network TV Show - Lethal Weapon!
- Ray Weaver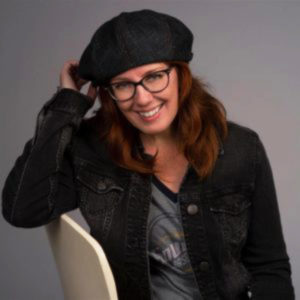 Signs exclusive staff-writer deal with VibeCity Publishing!
- Kelly McKay